Topics in this Issue...
Half-Staff
Proposition 101
Honors College
Science March
Broadway
More on Streets
Another Streets Tool
Miramonte – 3rd Street and Richey Intersection
Red Tags
Community Home Repairs Projects of Arizona
Yom Hashoah Art Exhibit
Also at Temple Emanu-El
Ride of Silence
Local Tucson
Events
Last Friday night in Tucson a shooting occurred in a restaurant. Two men died and a woman was wounded. It was a domestic dispute gone bad. The shooter entered the restaurant, saw his former wife seated with a guy, and decided murder was the solution. Lots of sadness in the impacted families.
In 2015, San Bernardino suffered an attack in which 14 people were murdered. Last week, they were hit again, this time Sandy Hook style – in a schoolhouse.
The husband of a teacher entered the school, shot and killed his wife, and killed an eight-year-old special needs child who was in the classroom. He then killed himself. Totally pointless – as so many of these incidents are. The couple had been married since the first of the year.
If a person has domestic violence issues, adding a gun to the mix increases the fatality rate significantly.
Jim Nintzel's show Zona Politics is back on the air – Cox Channel 20, Thursdays at 6:30 p.m. It re-airs on Sunday mornings at 9:00 a.m. I taped with him last week and the segment will air this week on the 20th and again on Sunday the 23rd.  One of the topics we discussed was the status of the state lawsuit we're fighting related to the destruction of weapons. We still don't have the decision from the court. If you read these newsletters regularly, you know I believe a few things about the case:
a)    The law under which the suit was brought is unconstitutional,
b)    The ability to destroy property is a local decision, and
c)    Our Charter should prevail on this issue.
The state AG argued that more guns in circulation make the community safer. I guess I fundamentally disagree. We'll see what the court says. Sympathies yet again to the people in San Bernardino and to the family members and friends of those lost in Tucson over the weekend.
Proposition 101
Nintzel and I also talked about the upcoming half-cent sales tax question on which you'll vote in the May 16th special election. You should have received a "The Choice is Yours" informational pamphlet in the mail last week. I'll summarize in case you didn't.
First, on Jim's show I took a position on the ballot measure. I cannot advocate either for or against in this newsletter since it goes out on city resources, so if you want to hear my position, watch the show – or write and ask.
On Wednesday at our next council meeting, we'll actually call for three elections for this year: the May 16 half-cent sales tax question, and a primary and general election later this year. Richard and I are running for re-election, and the Ward 3 seat is contested. Here's what we'll be affirming:
 

The informational booklet contains the maps showing exactly which roads will be repaved with the $20M the tax will yield for road work. This one shows the major streets we'll be fixing:
And this one shows the residential areas that are eligible to be targeted with the new sales tax money:
 

The informational booklet also has a full listing of the police and fire equipment the sales tax will fund. That's "will fund." We may not take the money and shift it to other uses. Last week the Star ran a guest piece from the head of the local GOP. Here's a snippet of what he wrote:
This time around, Councilmen Richard Fimbres (Ward 5) and Steve Kozachik (Ward 6) are not only asking to be returned to office, but they, and their Democrat cohorts on the council, are asking Tucson voters to increase our sales tax by a half cent, ostensibly to provide for road construction and repair, and police and fire equipment.
Note the word 'ostensibly.' There's nothing ostensible about it. We are committed to doing exactly what the ballot measure calls for. I guess the writer would have agreed with Trump's characterization of the "so-called" judge during the last campaign. He is a judge, and we will spend the money as the ballot requires.
Another tired and worn out phrase the guy used in the article was, "please consider twice before giving them more of your
money to waste on their private agenda of projects, like the modern streetcar, which serves a small part of the city and benefits few."
The streetcar was a 2006 voter-approved Regional Transportation Authority (RTA) project, not a City Council 'pet project.' Facts matter. Study the ballot booklet and decide based on what you read there. Here's a link in case yours didn't arrive.
Even though the ballots will be mailed to registered voters, each ward will have a walk-in polling place. This chart shows where they will be located, and the hours they'll be up and running on election day.
Honors College
Last week, Diana Lett (Feldman's neighborhood) and I did a segment on Metro Week related to the Honors College. You can find it at AZPM.org. One of the issues related to the proposed project is leveling the site just north of where the housing is planned. The leveled site is set to become a surface parking lot. In the spirit of the Easter season, I thought I'd share this photo, taken back in 1958.
The shot was taken in the Comstock Hospital. It shows a couple of TFD firemen interacting with the patients and staff. A portion of the historic Comstock building is on the parcel that they are planning to level for surface parking. The Comstock Hospital was built in the early 1900s, originally to treat tuberculosis patients. Additions to the building were designed in part by architect Roy Place. Lots of history involved in the decision to turn it into a parking lot.
A conversation on this item became rather heated at the last Campus Community Relations Committee (CCRC) meeting, as did another during a neighborhood presentation at St. Luke's last week. It's my hope the parties moving it forward recognize the wide-ranging impact the decision to bypass the public will have in the long term. Simply moving through the standard rezoning process would allow all of the concerns to be aired and addressed in some fashion.
Thanks, Gretchen for sharing the articles and photos about Comstock.
And on a total tangent, but of historical note, last Saturday was the 70th Anniversary of Jackie Robinson's debut in Major League Baseball. So much has changed – so sad if we reverted in any way back toward those days of separation and divisiveness.
Science March
Photo Credit: NASA Wikimedia
This is a shot of Anousheh Ansari. She's an American-Iranian engineer and entrepreneur who is the cosponsor of the Ansari X-Prize promoting private space flight. Anousheh was written up in the March 20th edition of Scientific American in an article entitled "Anti-Immigration Rhetoric is a Threat to American Leadership."
The article noted that of last year's Nobel Prize winners, six were working at American Universities, and all six were foreign born. At the Garden District Porch Fest, I shared a couple of Bob Dylan songs. He is the only Nobel laureate from last year's cohort who was born in the U.S. Through 2015, roughly 42% of all Nobel Prize winners were living and working in the U.S., and about a third of them were foreign born. The point? Embrace immigrants. They are among the most valued scientists at research institutions like the UA.
The article cited some of the economic data related to international students. In 2015, they had a $36B economic impact on the U.S. economy. Ideas such as building a wall along the southern border and eliminating programs such as DACA have direct negative effects on our ability to attract international students and researchers. Likewise, suspending the expedited issuance of H1-B visas (working visas) has chilled the ability of research institutions to attract scientists and other researchers. Might a better policy be to recruit them and enhance a graduation diploma with a work permit instead of the threats of deportation immigrants from all nations are now experiencing?
On Saturday, there will be an event downtown in El Presidio Park highlighting science and encouraging students to get into a related field. The event will run from 10:00 a.m. until 2:00 p.m. My friend Dave Fitzsimmons will emcee. Go by and take it in. There will be more than 25 exhibits on display, and it's a great way to support the academics behind the work these young people are doing. To get more information on the event, you can go to www.marchforsciencetucson.org.
Academics and our ability to get young people into science fields is challenged by budget cuts coming from the state legislature and by political rhetoric running off foreign students. Your participation in the March for Science is a way of sending the message that we in Tucson don't endorse either of those impediments.
Broadway
Finessing a road project can be a simple science and engineering effort, but in the case of Broadway, it's more of an art. The multiple moving parts of historic preservation, economic development, pedestrian and bike amenities, buffers for adjacent residential areas, and of course moving vehicular traffic all make for a need to ask the engineers to step aside at some point and let land use planning enter the discussion.
We've reached that point.
The project has now passed 60% construction document preparation. The alignment is essentially set. All that remains is engineering things such as drainage, elevations, utility movement – those sorts of things. While that's going on, the city is approaching private property owners with the alignment in hand and talking about the fate of their individual buildings. We have to bake consideration beyond simply laying asphalt into those conversations.
Last week we received this notice of a proposed demolition:
Back in the early stages of design, the plan included "full takes" on both the north and south side of Broadway at this location. In order to reduce the number of acquisitions and demolitions, the project designers shifted the alignment to the north, thereby missing buildings located on the south, but clipping the gallery and assuring a full take. Here's the location showing how the building will now be impacted.
The gallery is the building along Broadway in grey, at the west side of the Cherry/Broadway intersection. You can see how the red line (the road alignment) clips the front side of the building. That's the basis upon which the city intends to demolish the entire structure.
We have an agreement with Rio Nuevo that gives them an opportunity to buy remnant buildings and try to preserve them for retail uses. Given that the gallery isn't going to be severed, I felt there was enough left to at least give Rio the chance to weigh in. Cherry and Broadway is an important and potentially lucrative intersection. So, I sent off this email to city management:
I want to be on record objecting to this demolition. The building is being clipped by the proposed roadway, not severed. There may be interest by Rio in preserving the remnant and repurposing it. I understand the city is purchasing it as a 'full take,' but at 60% docs, it is not being shown as needing to be demolished prior to offering it to Rio for adaptive reuse of what's left.
This is an example of why we brought the Rio Nuevo District into the process. Until they have been offered the portion of the structure left untouched by the roadway, we should leave it in tact.
Thanks - Steve Kozachik
Based on that, the project team and City Manager are reviewing the decision to take the building down. It's my hope that in this case, and in others that will naturally come in the course of finalizing the land use plans for Broadway, we will engage Rio prior to making the decision to simply take buildings down. That's the purpose of our deal. Honoring that shouldn't take a watch dog on every similarly-situated parcel.
More on Streets
The City is in the process of putting together a database that identifies existing conditions of sidewalks and streets. The purpose is to help us come into compliance with the Americans with Disabilities Act (ADA). This inventory of needs will frame how we invest funds as they become available. Some of the Prop 101 sales tax money will be used to bring corridors into ADA compliance. That cost is baked into the price tag of the arterial street work you saw in the map above.
The items in this database will ultimately be placed into a priority list. We're asking you to help rank locations and to indicate your concerns at locations that have already been identified. You can do that through a website and an online survey.
The online tool is interactive. You can access it at gg.mysocialpinpoint.com/ada. Once there, you can focus in on specific areas of concern and drag and drop a pin onto the places on the map that you feel need work. You can also add comments. Check out the site. It's all pretty intuitive. In addition, you'll be able to see other people's comments and add photos if you have additional areas you'd like the project team to check out.
The other tool is a survey. If you're a little less techy, you might prefer to do it this way. It has the same sorts of questions related to locations and priorities. That survey is located at www.surveymonkey.com/r/W25RJXZ. Sorry. I don't make up the addresses. Just click on it and it'll take you to the survey. It has been tested and is ADA accessible for document readers.
Last option: When all else fails and you'd still like to offer your input, just pick up a printed copy of the survey. We have them here at the Ward 6 Office, in front on the information table as you walk in. If you'd like more information on this project you can call us here at the office (791-4601) or get a hold of Jesse Soto at Jesse.Soto@tucsonaz.gov, or 791-4259.
Another Streets Tool
The city has created another online tool for you to use when you see streets-related issues you feel need to be addressed. Before I describe it, though, I want to make sure you still consider calling us at the Ward Office directly if you'd prefer that. It's one of the reasons we're here.
There is now a service request form you can access through the city's website. It's intended to be a go-to tool for you to report potholes, issues with overgrowth into the street or across pedestrian walkways, illegal dumping in alleys – pretty much what you see that affects quality of life and is located in a city right-of-way. Click here to go to the form.
Right now, TDOT is working on a software upgrade that will allow you to track the progress of the work orders related to these online reports. Look for that upgrade to be complete later this fall. Use us at Ward 6 or use the online form. It's yet another way we're advocating to keep the aesthetics of our community top-notch.
Miramonte – 3rd Street and Richey Intersection
A few weeks ago I shared some graphics depicting a pilot program that's now in place at the 3rd Street and Richey intersection.  Here again is the rendering of what's being proposed:
3rd Street is in our Bike Boulevard network. We have been working with the Miramonte Neighborhood to possibly cut down on through traffic in the area to make it safer for bikes and pedestrians.
We've added this safety amenity to the Bike Boulevard system, and the proposed Miramonte project – also on the 3rd Street route, which this sign addresses – will enhance safety even more.
The pilot will remain in place for a few months. During that time, you may comment to TDOT on whether you'd like to see this fully implemented, or you can propose changes. I've already seen some proposals for tweaking the road closure locations.
This project was the result of significant outreach by TDOT and the Miramonte Neighborhood Association's (MNA) leadership. Even so, at last Wednesday evening's MNA annual meeting, we had quite a robust discussion about the plans and alternatives. Thanks to Ann Chanecka, Andy Bemis, and Jesse Soto for taking a chunk of their night to come and talk with residents about the project.
If the project is permanently installed as presently designed, east-west traffic on 3rd Street will be diverted from 3rd to Richey. Bike traffic will be allowed to continue straight through the intersection. Cars won't be allowed to turn onto 3rd from Richey. Some of the concerns raised came from homeowners who will have to do a loop around the block to get out of their homes, since they will no longer have the ability to drive up 3rd. Others appreciated the reduction in traffic. As is generally the case, crafting public policy will involve tradeoffs, and in the end, someone won't be a happy camper.
If you'd like to see the present diagram, make some suggestions for changes, or see what changes have been proposed, please check with Andy Bemis at Andrew.Bemis@tucsonaz.gov. You can also call him directly at 837-6596.
Red Tags
During the recent Campus Community Relations Committee meeting there was some discussion about what TPD's role is when it comes to unruly gatherings going on at UA-sanctioned fraternities or sororities. Those 'houses' exist both on and off campus. The rules of engagement differ depending on the location.
This spreadsheet shows the list of UA-sanctioned Greek houses:
The ones highlighted in yellow sit on land owned by the state. We have no jurisdiction over them. And those located on campus fall under the jurisdiction of UAPD. If they need our assistance, they have the ability under a Memorandum of Understanding to call and ask for interagency help. It's the few located off campus that we finally have clarification on.
The City Attorney has clarified that TPD has the authority to respond to Red Tag calls – to any calls for service – even if they're associated with one of the UA-sanctioned Greek houses located off campus. If you live around one and they're hosting a party that violates our Neighborhood Preservation Ordinance, call 911. TPD's authority to respond is not constrained by the decades old MOU that's now in place. That's an interagency agreement intended to allow one agency to request the support of another. Last week our attorney made it clear that TPD is not restricted by that MOU when called to a privately owned residence off campus. Even a UA-sanctioned fraternity/sorority. I'll be working with TPD and the City Attorney to clarify that TPD will be authorized to respond to red tag calls at off-campus Greek houses.
The UA is currently working on its own Red Tag policy. It'll be a tool they can use to abate intrusive behavior when it occurs on campus.
Community Home Repairs Projects of Arizona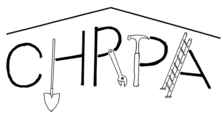 Community Home Repairs Projects of Arizona may be better known by its acronym, CHRPA ("chirp-ah"). It's a community group we fund that serves people with an important need. Generally, the non-profit performs emergency home repairs for low-income people who are living in owner-occupied housing. They partner with neighborhood associations and civic groups, as well as the city and county. Through those connections, they've got a full plate of clients to serve. We'll be discussing their funding this Wednesday during our evening session.
One of the programs CHRPA helps facilitate is free toilet replacement, specifically those manufactured before 1991 that use more than 3.5 gallons of water per flush. The program is conducted through a partnership between Tucson Water and CHRPA. In addition to the income qualifiers, you need to be a Tucson Water customer, and this is for homeowners, not rental units.
The free replacement includes all the hardware plus installation. If you'd like to check into it, it's easy to reach the CHRPA folks at 745-2055, or just click this link to see the Tucson Water site that more fully describes the program: http://1.usa.gov/1wIWAyG.
Yom Hashoah Art Exhibit
Last week, the Trump communications director made the amazing comment that the Nazis never used chemical weapons. The truth of the matter is so obvious I won't bother correcting him here. But it serves as a good opportunity to promote an upcoming art exhibit that'll be displayed at the UA Museum
of Art.
Yom Hashoah means Holocaust Remembrance Day. Beginning on the 19th, the Museum of Art will host an exhibit featuring what Hitler called 'degenerate art;' art produced by Jews. He considered such art a threat to the "Aryan ideals" of the German culture. This exhibit studies the interrelationships between politics, culture, and art.
The exhibit commemorates the 80th unfortunate anniversary of that totalitarian regime's rampage through history. More specifically, it commemorates the original opening of the 'Degenerate Art' exhibit that took place in Munich in 1937.
On Sunday the 23rd, Temple Emanu-El will host a processional and candle lighting in recognition of the exhibit. That event will take place at 2:00 p.m. It is free and open to everybody. The exhibit and this commemoration are both supported by the Jewish Federation of Southern Arizona.
Also at Temple Emanu-El
And don't forget our forum related to the Affordable Care Act and proposed changes. We'll be there this Thursday evening, starting at 6:30 p.m. The panel is set. The format will be opening remarks by each panelist, followed by Q&A with the audience.
As you can see, each of the speakers represents a particular group of people who have a vested interest in elements of Obamacare. While the first attempt at "repeal and replace" failed, Congress is still working on making some fundamental changes to coverage. This forum is intended to educate people on the impacts proposed changes will have on retired people, women, family planning, and hospitals. As with the art exhibit commemoration, this event is free and is open to everyone.
Ride of Silence
As we get closer to the May 17th Tucson Ride of Silence, I want to include items in the newsletter that continue to make the point that Tucson is a biking community. By way of reminder, the Ride of Silence is to remember those we've lost due to distracted driving.
Earlier, I wrote about the Bike Boulevard speed limits and the traffic mitigation measures being considered in Miramonte. Now, this addition.
The LA Times had an article last week that listed the six charity rides in the west that are 'must do' events. Our own El Tour was one of the six that got a write-up.
The article was entitled "Get fit and do good at the same time." Writer Ken Van Vechten's goal was to encourage people to dust off their bikes, get out on the road to get or stay in shape, and to support a worthy cause in the process. I've ridden in a couple of these organized rides. They're fun, not races, and all donate significant funds to a variety of causes. Here's Ken's list:
August 27th – Bike the Bay, San Diego. It's a 25-mile, pretty flat ride that starts by crossing the Coronado Bay Bridge. It benefits the San Diego County Bicycle Coalition which supports bike safety.
September 9th- Mammoth Grand Fondo, Mammoth Lakes, California. Similar to El Tour, they have three routes that range from 42 miles up to 102 miles in length. Each has a challenging elevation gain. The ride supports youth academics and athletics in the Mammoth Mountain Community.
October 21st – Foxy's Fall Century, Davis, California. Again, three different options ranging from 30 up to 100 miles. Largely flat, but with some climbing near the end. This one benefits the Davis Bike Club which supports bicycling safety and outreach programs in the area.
November 18th – El Tour de Tucson. We've had up to 8,000 riders in recent Tours. Ours has five routes that range from 28 to 106 miles. The Easter Seals Blake Foundation is the main beneficiary, but El Tour supports other charities as well.
February 10th – Tour de Palm Springs, Palm Springs, California. They're still sorting out how many routes to include, but will very likely have everything from a 10 miler up to a century ride. It's in the Coachella Valley, so there will be some climbing. Since it began in 1999, they've raised over $3M for a variety of charities in their area.
March 10th – Solvang Century, Solvang, California. Even if you don't do the ride (three routes, ranging from 50 up to 100 miles), Solvang is a cool little Danish community that's worth the trip. My bride and I visited a few years ago and had a great time. The ride benefits a medically-supervised summer camp for kids who have severe congenital heart disorders.
Congratulations to Richard DeBernardis for the recognition El Tour received. It's well deserved, and a credit to his work on behalf of growing this event into the international attraction that it has become.
I've written about the Hanson Film Institute before, but not in the context of a Local Tucson item. This time it fits well. Not only are they supporting the local film effort, but they're doing it in collaboration with the UA Film and Television program. This week, though, we can add a former UA basketball player to the local angle.
This shot is of some Hanson-UA students visiting the Harvey Mason recording studio over in LA. That's Harvey at the board. He played in our 1988 Final Four team alongside guys like Steve Kerr and Sean Elliott.  
Since playing point guard on that '88 team, Harvey has produced the work of artists such as Aretha Franklin, Michael Jackson, Luther Vandross, and Elton John. He has also produced for some of today's superstars including Justin Bieber, Britney Spears, Justin Timberlake, and Chris Brown.
The trip the Hanson students took last week included not only the Mason studio, but also meetings with other UA alumni who are working in the music and film industry.
I recall once a young person who wanted to get into films asked my brother his advice. He told the guy "you've gotta be where the work's being produced." The contacts the UA students made last week may prove to be that connection after they graduate.
Sincerely,
Steve Kozachik
Council Member, Ward 6
ward6@tucsonaz.gov
Events and Entertainment
Parks and Recreation Summer Activity Guide Available Now
Tucson Parks and Recreation's Activity Guide for summer 2017 has arrived and copies are available for pick up at any Parks and Recreation center, pool, or administration office. Copies also will be available at local libraries or can be viewed online at: www.tucsonaz.gov/parks. The Activity Guide contains complete information on leisure classes, swim lessons, summer KIDCO, aquatics, track and field events, sports camps, registration, and the Discount Program. To register, visit www.ezeereg.com. Timely registration is recommended, since summer offerings fill up quickly. Please see the Activity Guide for registration information and deadlines.
Cirque du Soleil: OVO
Wednesday, April 19 – Sunday, April 23, 2017
Tucson Convention Center Arena, 260 S Church Ave
OVO is a headlong rush into a colorful ecosystem teeming with life. Cirque du Soleil returns to Tucson with eight family-friendly performances at Tucson Arena. This captivating production features a cast of 50 performing artists from 12 countries specializing in many acrobatic acts. One highlight of OVO is the stunning Flying Act in which a group of scarabs soar high above the stage, from both edges to the middle landing on a platform. Click here for more information.
Party for the Planet – Bike to the Zoo
Saturday, April 22, 2017 | 9:00 am — 12:00 pm
Reid Park Zoo, 3400 E Zoo Ct, Tucson
Join the Reid Park Zoo for a Party for the Planet on Earth Day! Guests will enjoy a variety of conservation-themed activities and informational displays from 9 a.m. – 12 p.m. to help celebrate fun ways to help protect our environment. Activities are free with paid admission to the Zoo. Pedal your way to the Zoo and show your bicycle at the front gate for one free admission. Valet bicycle parking inside the Zoo is made possible by volunteers from the Greater Arizona Bicycling Association (GABA). https://reidparkzoo.org/event/party-for-the-planet/
Ongoing…
Arizona Theater Company, 330 S Scott Ave | www.arizonatheatre.org
"Holmes and Watson," April 17, 2017 – May 6, 2017
The Rogue Theatre, The Historic Y, 300 E University Blvd | www.theroguetheatre.org
Tucson Museum of Art, 140 N Main Ave | www.TucsonMusuemofArt.org
"Body Language: Figuration in Modern and Contemporary Art," February 25, 2017 – July 9, 2017
Tucson Convention Center, 260 S Church St | tucsonconventioncenter.com
Meet Me at Maynards, 311 E Congress St | www.MeetMeatMaynards.com
A social walk/run through the Downtown area. Every Monday, rain or shine, holidays too! Check-in begins at 5:15pm.
Mission Garden, 929 W Mission Ln | www.tucsonbirthplace.org
A living agricultural museum and ethnobotanical garden at the site of Tucson's Birthplace (the foot of "A-Mountain"). For guided tours call 520-777-9270.
Children's Museum Tucson, 200 S 6th Ave | www.childernsmuseumtucson.org
Tucson Botanical Gardens, 2150 N Alvernon Way | www.tucsonbotanical.org
"Frida Kahlo: Art, Garden, Life" Exhibit, October 10, 2016 – May 31, 2017
Southern Arizona Transportation Museum, 414 N Toole Ave | www.tucsonhistoricdepot.org
UA Mineral Museum, 1601 E University Blvd | www.uamineralmuseum.org
Jewish History Museum, 564 S Stone Ave | www.jewishhistorymuseum.org
Fox Theatre, 17 W Congress St | www.FoxTucsonTheatre.org
Hotel Congress, 311 E Congress St | hotelcongress.com
Loft Cinema, 3233 E Speedway Blvd | www.loftcinema.com
Rialto Theatre, 318 E Congress St | www.rialtotheatre.com
Arizona State Museum, 1013 E University Blvd | www.statemuseum.arizona.edu
"Snaketown: Hohokam Defined" Exhibit, through July 1, 2017