Topics in this Issue...
Flag Retirement Ceremony
Half-Staff
June 2nd – Wear Orange and Music
Charter for Compassion
Trump's Refugee Ban
UA Honors College
Spice Ordinance
Parks Upgrades
Two Roads Updates
TUSD Staffing
Humane Society
Reid Park Zoological Society
Final Animal Add
Another Neighborhood Item – Stormwater Harvesting Grant Workshop
Climate and Glaciers
Local Tucson
Events
On Sunday, Council Member Richard Fimbres and I participated in an American flag retirement ceremony. That's me hidden in the smoke behind the kettle, tossing in three Ward 6 flags that had outlived their useful purpose. The ceremony was orchestrated by State Representative Todd Clodfelter, his District Coordinator Adriana Moerkerken, and downtown advocate and Hydra owner Margo Susco. I know Richard joins me in thanking the group for the invitation to take part. Coming on Memorial Day weekend, it was even more moving.
Half-Staff
In Anchorage, Alaska last week, a distraught guy shot himself in the head in an attempted suicide. The bullet passed through his head, struck his girlfriend and killed her. He's now in the hospital recovering. Police believe she was trying to stop him from shooting when she was struck by the bullet.
In East Nashville last week, two guys were sitting on their front porch when they were shot and killed by someone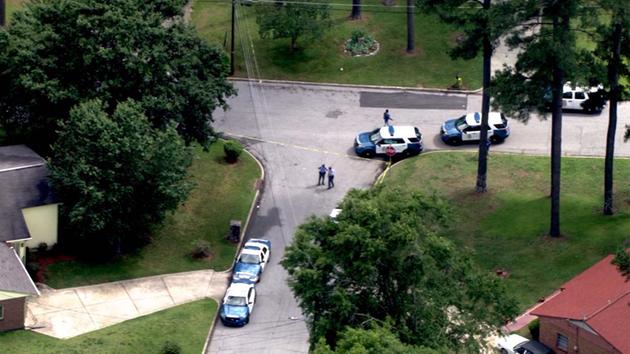 who's still at large. The police don't know if they were targeted or if they were just 'in the wrong place at the wrong time.' On their front porch.
Amy's moving to the Raleigh-Durham, North Carolina area next month. Last week in Raleigh, four people were shot in a single incident. One of them, a 20-year-old, is dead. Two have non-life-threatening injuries, and the fourth is in critical condition. Looks like a nice, pastoral area from above:
On a sort of related note, we wish all the best of luck to our Assistant Chief of Police Ramon Batista. He has been hired to run the Mesa Police Department. Ramon has been with TPD for over 30 years, and he climbed the ranks to reach his current position.
I have always found Ramon to be extremely responsive whenever I've called for assistance. Mesa will be well served.
June 2nd – Music and Wear Orange
Come this Friday to Himmel Park's Hippie Hill and enjoy what should be a well-attended remembrance of those we have lost to gun violence. We'll also share what needs to be done in the form of advocacy related to rational gun safety legislation.
I write about this issue on a fairly regular basis. It deserves attention. One part of the Wear Orange event that also deserves mention is the music we'll be sharing. A study recently conducted by Dr. Jake Harwood in the UA Department of Communication has to do with how music can bridge the divides that exist between people. Those can be cultural, racial, or any of the other ways we seem to separate ourselves from one another. As Dr. Harwood said in his report:
"We must think about music as a human, social activity rather than a sort of beautiful, aesthetic hobby and appreciate how fundamental it is to us all. We can then begin to see people from other groups as more human and begin to recategorize one another as members of the same group."
He and UA graduate researchers tested the idea with a study of a scripted news story in which an Arab and an American were playing music together. They tested viewers' perceptions and found the inclusion of the musical collaboration made a difference in how the 'other' was perceived.
Why do I mention this here? Because it's my hope you come on Friday, hear the speakers, but also allow the music we'll be playing to help to unify the crowd, even those who come who may not believe we need to improve our gun safety laws. If we can begin to bridge the political divide – and music is a way to begin that process – then that's a good thing.
Dr. Harwood presented his team's research last week at the International Communication Association's 67th annual conference. It was held in San Diego. It's yet another example of some of the great work coming from the UA. If you're interested in the published findings, you can find them at this link: Harmonious Contact: Stories About Intergroup Musical Collaboration Improve Intergroup Attitudes.
Charter for Compassion
I'll add a reminder that in April of 2015, we as the Mayor and Council unanimously passed a resolution signing onto the Charter for Compassion. As we face tough political challenges – including the important issue of gun safety legislation – committing to engage on hard issues, to listen and hear those with whom we may disagree, and to do both of those things without losing our tempers must be parts of how we approach our dialogues. It's a reminder I need on a pretty regular basis. Here's the text of the charter –

The principle of compassion lies at the heart of all religious, ethical and spiritual traditions, calling us always to treat all others as we wish to be treated ourselves. Compassion impels us to work tirelessly to alleviate the suffering of our fellow creatures, to dethrone ourselves from the center of our world and put another there, and to honor the inviolable sanctity of every single human being, treating everybody, without exception, with absolute justice, equity and respect.

It is also necessary in both public and private life to refrain consistently and emphatically from inflicting pain. To act or speak violently out of spite, chauvinism, or self-interest, to impoverish, exploit or deny basic rights to anybody, and to incite hatred by denigrating others – even our enemies – is a denial of our common humanity. We acknowledge that we have failed to live compassionately and that some have even increased the sum of human misery in the name of religion.

We therefore call upon all men and women to restore compassion to the center of morality and religion, to return to the ancient principle that any interpretation of scripture that breeds violence, hatred or disdain is illegitimate, to ensure that youth are given accurate and respectful information about other traditions, religions and cultures, to encourage a positive appreciation of cultural and religious diversity, to cultivate an informed empathy with the suffering of all human beings – even those regarded as enemies.

We urgently need to make compassion a clear, luminous and dynamic force in our polarized world. Rooted in a principled determination to transcend selfishness, compassion can break down political, dogmatic, ideological and religious boundaries. Born of our deep interdependence, compassion is essential to human relationships and to a fulfilled humanity. It is the path to enlightenment, and indispensable to the creation of a just economy and a peaceful global community.
In adopting our resolution, we joined over 260 other cities from around the world in the Compassionate Cities Initiative. Somewhere embedded in all of that is music – and how it can bridge some of the self-imposed gaps we have allowed to build up. I hope to see you on Friday at Himmel.
Trump's Refugee Ban
Speaking of compassion, last week the courts decided again to reject the Trump executive order banning certain refugees. First, it's important to recall what a 'refugee' is. Merriam-Webster makes it pretty clear: "one that flees; especially: a person who flees to a foreign country or power to escape danger or persecution."
When a judicial opinion begins like this, you've got to assume the court was pretty solid in its verdict:
The question for this Court, distilled to its essential form, is whether the Constitution, as the Supreme Court declared in Ex parte Milligan, 71 U.S. (4 Wall.) 2, 120 (1866), remains "a law for rulers and people, equally in war and in peace." And if so, whether it protects Plaintiffs' right to challenge an Executive Order that in text speaks with vague words of national security, but in context drips with religious intolerance, animus, and discrimination. Surely the Establishment Clause of the First Amendment yet stands as an untiring sentinel for the protection of one of our most cherished founding principles—that government shall not establish any religious orthodoxy, or favor or disfavor one religion over another. Congress granted the President broad power to deny entry to aliens, but that power is not absolute. It cannot go unchecked when, as here, the President wields it through an executive edict that stands to cause irreparable harm to individuals across this nation. Therefore, for the reasons that follow, we affirm in substantial part the district court's issuance of a nationwide preliminary injunction as to Section 2(c) of the challenged Executive Order.
"Drips with religious intolerance, animus and discrimination." Pretty tough to retreat from that and decide anything except that the Trump executive order banning refugees from certain countries is unconstitutional.
The 205-page opinion was joined by multiple parties in opposition to the executive order. We, City of Tucson, were one of them. The State of Arizona wrote in favor of the Trump ban. In fact, there were 10 pages at the opening of the decision listing plaintiffs, appellants, and people filing one sort of brief or another. The case certainly generated a response from across the country. I'm proud of the Mayor and Council for weighing in to oppose the religious test for entry into this country. At the time the executive order was first executed, I wrote that it would likely fail a constitutional test. It has.
Trump signed it seven days after taking office. This is the one where he banned the entry of immigrants and non-immigrants from primarily Muslim nations for 90 days. He also limited the number of refugees we'd admit, and totally banned refugees from Syria.
Interestingly and hypocritically, Trump bombed Syria after they used chemical weapons on the very same refugees he excluded from entry into our country as people fleeing persecution.
Here are just a couple of statements from the opinion that back up the conclusion of unconstitutionality. As I said, it's 205 pages, so I'll just give you the flavor here. It's linked at the end of this section if you want to peruse it yourself.
The administration first took the position that it would be inappropriate for the court to consider statements made by the candidate and conclude he actually meant what he said. Huh? The court indeed said when candidate Trump kept referring to the need to ban Muslims, and then a week after taking office adopted an executive order doing just that, it was proper to consider it a manifestation of the religious ban he had trumpeted during the campaign.
On page 74 of the decision, the court tossed aside the administration's claim that "national security interests" should supersede any other alleged injury or constitutional flaw. Quoting a prior decision, the court said: "Our country has taken singular pride in the democratic ideals enshrined in its Constitution, and the most cherished of those ideals have found expression in the First Amendment. It would indeed be ironic if, in the name of national defense, we would sanction the subversion of one of those liberties…which makes the defense of the Nation worthwhile."
And on page 76 they return to the issue of religious discrimination. The court said this:
"When the government chooses sides on religious issues, the 'inevitable result' is 'hatred, disrecpect and even contempt' towards whose who fall on the wrong side of the line. Improper government involvement with religion 'tends to destroy government and to degrade religion,' encourage persecution of religious minorities and nonbelievers, and foster hostility and division in our pluralistic society. The risk of these harms is particularly acute here, where from the highest elected office in the nation has come an Executive Order steeped in animus and directed at a single religious group."
The court concluded that the evidence was so clear that to come up with any other decision would have been an absurdity. To make the point they quoted Jonathan Swift (Polite Conversation – Chiswick Press, 1892) – "there's none so blind as they that won't see."
Good and correct decision. I'm hopeful we don't see it appealed to the U.S. Supreme Court, which would continue to waste taxpayer dollars and damage our international image in a fight that clearly violates our own foundational document.
Here's the link to the full decision: http://coop.ca4.uscourts.gov/171351.P.pdf.
UA Honors College
During last week's study session, we gave direction to the City Attorney to advise American Campus Communities (ACC), the Arizona Board of Regents, and the University of Arizona (UA) that we believe the Honor's College project I've written about needs to go through a public rezoning process. As it moves forward through whatever process is to come, we'll need to keep the Charter for Compassion in mind. It has the potential for some divisiveness. It also has the potential for a good and unifying outcome.
It's key to remember that ACC bought the land they want to build on with the understanding it would need to be rezoned. That's indisputable. A few years ago they started down that path and found some resistance to their proposal, so they pulled back and began working on a substitute arrangement. That arrangement is the one we're challenging because it bypasses the rezoning called for in our codes.
In fact, ACC proposed a different arrangement back in 2010 when responding to a UA Request for Proposals related to student housing partnerships. In their original proposal to the UA, ACC described the project this way:
ACC proposes donating to the University approximately four acres of ACC-owned property, which would be consolidated with certain existing University holdings to create a consolidated development site. ACC would then fund UA annual ground rent payments through a long-term ground lease and proceed to develop the proposed community using the company's balance sheet and equity to finance the construction.
The idea was to set up a 45-year arrangement with four 10-year extension options so ACC could recoup the costs of building the project. They'd pay the UA a lease for the land but makes their money back by collecting rent from the residents in the dorm. Because the UA owns the land, it skips the rezoning process. There's nothing out-of-pocket for the UA, and all the risk is on ACC, with a likely additional upside due to a non-compete clause in the agreement. That's it in a nutshell.
This is a big enough issue that US News and World Reports picked up an Associated Press article about it. It's the state bypassing local zoning rules through a model that is replicable not only throughout the city, but anywhere a public institution crafts this sort of arrangement.
In the article, the AP quotes me as saying, "They need to go through the process like everyone else does." Pretty simple.
The UA is exempt from our zoning rules if what they're doing falls within their educational mission. For several reasons, the ACC project doesn't qualify.
In our letter to Arizona Board of Regents (ABOR) and others, we make it clear the project is a commercial enterprise. It is specifically competing with other student housing projects, and it is being protected with non-compete language written into a Memorandum of Understanding between the state and ACC. In addition, back in 2010 when ACC first pitched this project to the UA, they proposed a purely commercial apartment-style student housing development. They were going to fund, build, manage, and retain full ownership of it. The arrangement only changes the land ownership – giving that to the state so the project is exempt from our rezoning rules. That arrangement is for at least 45 years and up to 85. ACC effectively owns the project until its well beyond its useful life.
In the 2010 Request for Proposals, the UA advertised that any partnerships would "not include University financial or property ownership involvement." If that's the case, the ground lease arrangement and financial involvement reflected in the lease payments conflict with how the original RFP was proposed. Some state procurement issues may exist if this is allowed to stand.
In addition, even the 2009 UA Campus Master Plan calls for a sort of community engagement not present in this case. In the Land/Property Acquisition section it states "University use of leased space outside the University Planning Area and within the immediate environs of the campus will be consistent with the City of Tucson Land Use Code." That means a rezoning.
This is the text of our Legal Action Report reflecting the vote we took last week:
Council Member Kozachik stated it was the belief of the Mayor and Council, based on legal counsel, that the model being proposed by the Arizona Board of Regents (ABOR) may be illegally bypassing the public rezoning process; ABOR should advise American Campus Communities (ACC) that the City has rezoning rules in place to provide for orderly development with legitimate public input, and it is that process through which ACC should be proceeding.
It was moved by Council Member Kozachik, duly seconded, and CARRIED by a voice vote of 6 to 0 (Vice Mayor Romero absent/excused), to authorize and direct the City Attorney to proceed as discussed in Executive Session, to include the following:
The City Attorney is directed to advise in writing the University of Arizona (U of A), American Campus Communities, and the Arizona Board of Regents that, based upon the information about the Project that is currently available, the City Attorney's opinion is that the proposed Honors College Project is subject to the City's zoning regulations, and that any further actions to proceed with the Project must take into consideration the requirement to comply with those regulations;
The City Attorney is also directed to advise the U of A, ACC and ABOR of the relevant provisions of the ABOR policies and the U of A's Comprehensive Campus Plan, under which the Project can only proceed with close cooperation between the U of A, the City of Tucson, the private sector developers, affected property owners and the neighborhoods relating to the planning and implementation of the proposed Project.
The letter was sent. I'm hopeful for a simple resolution – that is, ACC resumes the rezoning process, "just like everyone else."
Spice Ordinance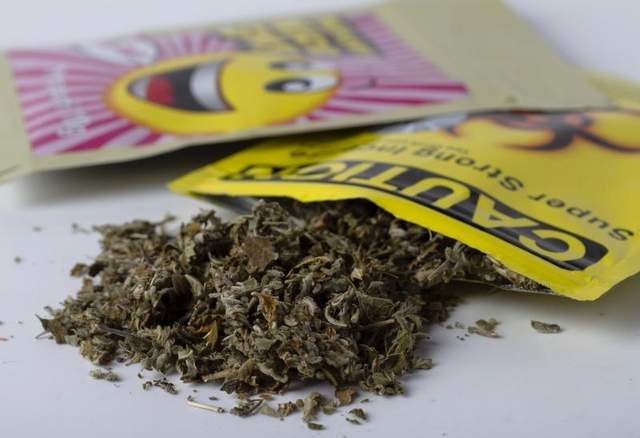 We took another action last week that will have legal impacts in the community – the adoption of a ban on the sale of Spice and related products.
As you likely know if you follow my newsletter, Spice and related products are synthetic pot. On the street it's called a poor man's heroin. Sold legally as incense, bath salts, or some other phony product, it's a dangerous combination of drugs cut with chemicals that are constantly changing. They change the component chemicals in order to stay ahead of the law and keep distributing the stuff out on the street.
We see these products causing severe physical reactions. You don't know what the manufacturers cut it with, so you don't know what you're ingesting. And paramedics don't know what to treat you with when they come on the scene and find you in convulsions.
The State of Arizona bans these products, but in so doing, it has to list the ingredients that constitute the banned substances. When a manufacturer changes some of the chemical components in order to skirt the law, the state can't react until their next legislative session. Richard and I brought this item forward because we can respond to new chemicals much more quickly than the state.
Our ordinance classifies the attempt to sell or distribute Spice as a misdemeanor, but if a business is caught selling the stuff a second time within a year, we can take away their tobacco sales license for 30 days. A third conviction removes that license for up to a year. And the penalty for sale or distribution can be six months in jail and up to a $2,500 fine. Hit the suppliers and help the users escape their addictions.
This was an important vote from the standpoint of helping people in the city who are victims of predators selling Spice and other substances like it. In fact, we included in our ordinance a new substance that the State missed when they passed their version of the law. It's an example of why our local action is important.
Parks Upgrades
Last week, I shared that we are allocating about $500K per ward toward irrigation needs in our parks. While there's a little skirmishing going on to try to skew the allocations away from parity, I've made it pretty clear to the City Manager that Ward 6 needs are sufficient to justify maintaining that distribution. And the same is true of every other ward in the city.
We have a parks system. The system as a whole has taken a hit since the recession, and pretty much every park citywide is showing the effects. In the past month, I've toured Sears, Hoffman, Tahoe, and Himmel Parks, and I have had reports from my coworkers here in the Ward 6 office on needs at Wilshire Heights, Highland Vista, and McCormick Parks. I've also heard from some of you since the last newsletter. We'll be advocating for a relatively equal distribution of the available money.
Initially, the funds I identified were from Tucson Water resources. The City Manager has said that may not be the ultimate funding source. That's probably a good thing, since based on an "unmet needs" list I have from FY 15, our parks system has combined needs in excess of $130M. That does not include swimming pool maintenance.
We've been given a dated list that shows supposed irrigation needs. I've asked to see the scope of work on which the numbers in that list are based. It's clear they're not actual figures that came from well-defined projects with bids from contractors. We'll sort out what the truth is, identify a funding source that can begin to chip away at the needs, and we'll do so in a way that treats each ward with some level of equality.
Also last week, I met with a group of UA grad students who had done an analysis of needs in Himmel Park. Jaimie Luria, Kathryn McKinney, and Hannah Oden, working under the direction of Helen Erickson, produced a comprehensive report on the subject. It has been given to the Sam Hughes neighborhood leadership, who are in turn connecting several of the surrounding neighborhoods and advocates for Himmel Park. They will use the report in their combined efforts to prioritize the park's needs. At the same time, we're working with neighborhoods throughout the ward to gather input on priorities for many other Ward 6 parks. I know other council offices are doing the same.
You may have read a little of the history one of my M&C colleagues has with respect to an east side park. Many of the city parks have histories to tell. For example, Himmel now has a library that's used by thousands of visitors from all over the city. However, it once housed this bookmobile – photo gratefully poached from the UA students report.

The Himmel pool was built in 1937. It has current infrastructure needs – but it is open for free this summer to youth 17 years of age and under.
Remember Engine 1673? It arrived on site back in 1962.
So yes, each council office can share stories about parks in our wards. Each has needs, and I'm going to work with the City Manager to ensure a fair distribution of funds.
What we know is that the data being tossed around right now is not accurate, not based on bids from contractors, is dated, and will need to be updated as we move through this process. I'll write more as we progress the conversation. Since 2010, this is a summary of money the city has allocated to Parks enhancements:
•    Ward 1 – $ 5,370,000
•    Ward 2 – $ 2,592,000
•    Ward 3 – $ 5,142,000
•    Ward 4 – $ 8,003,000
•    Ward 5 – $10,657,000
•    Ward 6 – $ 3,650,000
•    Citywide – $ 1,648,000
•    Zoo – $11,879,000 (and don't forget the Zoological Society for support – item included below…)
One of our jobs is to manage expectations. We have a parks system. It has needs throughout. We should neither over-promise nor ignore the legitimate needs that exist citywide.
One of the funding sources I'll be tossing into the mix is the leftover money we'll have in the ward office budget this year. A few years ago I did something similar, and allocated the money to road repair in Ward 6. Here's the memo I've submitted this time to earmark the funds for needs in Ward 6 parks.

MEMORANDUM

SUBJECT:  Request for Ward 6 Excess Funds to Supplement Water Line Warranty Funds

Over the past several years, parks throughout the city have suffered from a lack of maintenance and equipment funding. While each ward office has set aside a portion of the water line warranty money that is earmarked for that purpose, the needs outweigh the available funds.

For the June 6th consent agenda, please include this memo requesting excess funds of up to $20,000 from my ward office budget, to be allocated to supplement the water line warranty funds I have accumulated for Ward 6 parks needs. While the warranty money may roll over past July 1st, the ward budget money must be committed this fiscal year. The Ward 6 staff will work with constituents to identify needs within our midtown parks system and direct staff to place orders to meet those needs prior to the end of this fiscal year.

As a final note on parks, beginning June 1st we will offer access to all of our pools for free to kids 17 years of age and under. In addition, recreation centers that have open rec summer programs will be free to those youth.  Here's a list of those facilities:
•    Cherry
•    Donna Liggins
•    El Pueblo
•    El Rio
•    Archer
•    Freedom
•    Santa Rosa
•    Udall
•    Clements
•    Oury
With your help, we have a good funding source for roads and public safety needs. There's good momentum now to get our arms around the needs our parks system has. More information coming as we get deeper into the conversation.
Two Roads Updates
The State Department of Transportation (ADOT) is hosting public informational sessions on an environmental review related to the Sonoran Corridor. That's the extension of I-10 to I-19 out by the airport and Raytheon. I've written about the importance of that area for economic development. This environmental study is a part of moving it forward.
The public comment period continues until July 15th. ADOT will be hosting a public scoping meeting to describe the project and receive input. For the Tucson region, here's the information on that presentation:
Wednesday, June 7, 2017
5:30 to 7 p.m. | Presentation begins at 6 p.m.
Radisson Hotel Tucson Airport
4550 S Palo Verde Rd, Tucson 85714
Also related to roads, with the overwhelming approval of Prop 101, it's time to begin the process of identifying the residential areas that will be funded and the timing of the work. We have a Bond Oversight Commission already in place. They've been working through the allocation of the Prop 409 road money. Now they'll add the new 101 funding to their duties.
If you'd like to go and lobby the group on behalf of residential streets in your area, you can do that during their next monthly meeting. It will be held on August 21st beginning at 5:30 p.m. in the Mesquite Room at 900 S Randolph Way.
If you go, you'll hear them discuss their approach for selecting priorities. You will also have a chance to weigh in with your suggested roads. If you can't make the meeting but would still like to share your thoughts, you can email them to us here at the Ward 6 office or send them straight to Michael Graham, TDOT's Public Information Officer, who's taking input on behalf of the Bond Oversight Commission. His email address is Michael.Graham@tucsonaz.gov.
Each of us on the M&C is grateful for the Prop 101 support. I'm committed to making sure the decision process around how those dollars are spent is open and non-political. It's your money. You have a right to see the decision-making that goes into how it'll be allocated.
TUSD Staffing
Last week, the TUSD governing board announced promotions that will be taking place within the District. I want to send this note of congratulations to three new Ward 6 principals.
Yvonne Torres will take over the reins running Roskruge Bilingual K-8 School. Located in the West University neighborhood, Roskruge has employed my friend Dale Lopez for pretty much since before Arizona became a state. He's annually the leader in putting together the MLK basketball tournament held in McKale. He'll be a great bit of 'institutional knowledge' for Yvonne as she moves into this new leadership role.
Kelly Mack is the new principal at Blenman Elementary school. My little girl went there not too long ago (correct – "not too long ago"). I had to add that as my staff has a way of editing some of my copy from week to week. Located in Blenman-Elm neighborhood, Kelly's taking this leadership role at a school heavily supported by the nearby residents.
Antasio Holley will be the new principal at Catalina Magnet High School. He has been serving as the interim, and will now take over the role long term. Located in the Palo Verde neighborhood, Antasio and the neighborhood leadership already have a good rapport and working relationship. I graduated from CHS, as did my bride and my little girl. So yes, it's a fairly new school.
Congratulations to these three as they take on this new set of responsibilities. We'll be reaching out to each of them and offering our help in whatever ways we can support their work.
Humane Society
These kids are from the Rosemarie Rivera Elementary School. The puppy is Valentino, and the snake is Sir Galahad. The story is how the school reached out to help the Humane Society (HSSA) with its ongoing capital campaign. As you may know, it's in the process of moving from Kelvin Blvd to a new facility off of Oracle.
The Rosemarie kids all went through the Humane Education curriculum that's offered by HSSA. All 523 of them. It's a great program that builds a heart for animal welfare into young people. I'm sharing this here to suggest this as one of the many nonprofits in the city that could use some help. We often forget about them when summer hits. Their needs don't go on vacation.
For information on the HSSA programs, you can contact Diana Cannon at dcannon@hssaz.org, or by phone at 321-3704, x117.
Reid Park Zoological Society
That little guy an anteater. He was born at the Reid Park Zoo on April 22nd, Earth Day. They named him Terra ("the planet earth") in honor of the timing of his birth. Terra weighs just under two pounds. He's the newest resident at the zoo.
The Reid Park Zoological Society is another nonprofit you could consider for support. It's the largest supporter of our zoo operation, and it can always use your financial backing. The international wildlife conservation work done out at the zoo is a largely unknown part of the operation. The Zoological Society is a big reason we have an accredited zoo, and a big reason we're so engaged in that work.
To connect with the Zoological Society folks you can find them at the zoo website, Reidparkzoo.org.
Final Animal Add
A couple of weeks ago I owned up to the fact that I don't like bees. Yes, they play a nice ecological role. I prefer they stay in their own lane while doing it.
Similarly, these guys gross me out completely. And yes, they too play a role in the environmental scheme of things. This time of year you may be considering trimming your dead palm fronds. Be aware that they may be in use as roosts for several bat species. Many are protected by law, and importantly this is baby season, so taking down the fronds right now may interrupt their early growth. And they're gross.
Just a heads up to suggest you wait on the trimming if the fronds aren't causing a problem otherwise.
Another Neighborhood Item - Stormwater Harvesting Grant
On Wednesday, we'll host a grant workshop to explain how you can apply for neighborhood scale stormwater harvesting program money. These kinds of projects not only mitigate some of the impacts we see during monsoon season, but they also bring all the walkability benefits that many of us enjoy in midtown neighborhoods.
The workshop will run from 6:00 until 7:00 p.m. Each ward will receive $45,000 which will be used for these small-scale projects. Think about basins, vegetating traffic circles, or water harvesting in public spaces. Projects like these create shade, help to mitigate the heat island effect, and just make our residential areas nicer from a livability standpoint.
Tucson Clean and Beautiful will be making the presentation. Bring your questions and ideas. The TCB staff will be here to help with applications, and to help fine-tune ideas you may have.
Use this link to get more detail on the program: https://tucsoncleanandbeautiful.org//trees-for-tucson/neighborhood-stormwater-harvesting/.
Climate and Glaciers
Photo by Thomas Pesquet, European Space Agency/NASA
That photo was taken by astronaut Thomas Pesquet. At the bottom is Paris, Brussels is in the northeast, and London is due north in the shot. Belgium keeps nearly all of its street lights on all night. It's apparently not much different in the other locations shown.
I just invited you to a stormwater grant workshop. That's intended to impact the urban heat island and change how we affect the environment. It's a sort of "think locally, act globally" approach. The folks in the cities shown in the picture might also consider adopting that approach.
This is a shot of a glacier in Montana. The U.S. Geological Survey has been measuring glacier coverage, and notes the Grinnell glacier in the picture has lost about half of its footprint in the past 50 years. That's over 100 acres between 1966 and 2015. That's within my lifetime, and many of yours. We don't need to compare prehistoric times to today in order to see impacts of heat and of changing climate conditions.
Photo by John Scurlock, USGS
In a NY Times article I read on this, Dr. Fagre from the USGS is quoted as saying this about the Grinnell glacier, "I've been going there since 1991 and remember having to choose carefully how to climb up onto the glacier. It was 20 to 30 feet high at the edge. Now it comes only up to your shins." He's not just some casual hiker. He's a research ecologist leading a study on the Montana glaciers.
When Glacier National Park was founded in 1910, it had around 150 glaciers. Most of them are gone. According to Fagre, "with each decade that we go, more of what we see can be attributed to humans, and less to natural variation."
Last week in High Country News, Bill Corcoran wrote about what's happening with the negotiations to shut down the Navajo Generating Station. Corcoran is the Western campaign director for the Sierra Club's Beyond Coal Campaign. He noted a series of challenges to keeping the facility operating. As you may recall, the utilities want to shut it down for economic reasons. The Navajo and Hopi want it to continue running because of the jobs that are supported by its operation. There's a clear irony in that description of who's on which side of the debate.
For reasons of timing, economics, the inability to reconcile contract language, and a lack of customers to buy the coal power at a higher price than what's available with other sources, Corcoran is predicting the plant will indeed be decommissioned beginning this year. We should know within a couple of months.
I've written about this before. Customers of the Central Arizona Project will pay an unnecessary premium for water if the Navajo Generating Station continues as our energy source to pump water up to us. In addition, the EPA still insists on the shutdown of at least one of the three units in 2019, and requires the addition of costly environmental controls by 2030 if the plant continues to run beyond that date. I'd add, though, that the EPA is being gutted by the current administration. I write that last sentence with the caveat that the EPA input could reverse course if the philosophy of the Trump administration prevails.
It's also interesting to me to see that Talen Energy, one of the operators of the Montana Colstrip Coal Plant, wants out of the coal industry by the end of 2018. It is losing $30M annually on its operation. Scroll back up to the image of the Montana glacier and reflect on the impacts the coal industry may have played in the degradation we're seeing.
Navajo Generating Station is a Ward 6 issue because its operation impacts our water rates. It's also a Ward 6 issue because carbon emissions from plants like NGS affect the climate conditions in which we will have to live.
Come to the stormwater harvesting grant workshop this Wednesday. The basins you may build won't affect global climate, but you'll be doing your own local part to impact the environment in a positive way.

A few weeks ago I shared that the neighborhood poetry center in Broadmore-Broadway neighborhood was about to open. It's a 'mailbox' located on the Treat Avenue walking path between Arroyo Chico and Broadway. It's now up and running, taking entries from anyone who wants to participate, and it's this week's Local Tucson item.
While visiting the poetry center, you can sit on the nearby bench and read what others have submitted. In closing, I'm going to share a piece I found inside this morning. (No author was included on the paper.)
Life and Death
The seed falls, some die, some live
The seed grows, some die, some live
The bark grows, some falls, some stays
The leaves grow, some falls, some stays
The flower blooms, some gets picked, some stays
The fruits grow, some gets picked, some stays
The seeds fall, some die, some live.
Stop by and take part in the arts cross-pollination the BBVNA residents are promoting between neighbors and between neighborhoods.
Sincerely,
Steve Kozachik
Council Member, Ward 6
Ward6@tucsonaz.gov
Events and Entertainment
The Annual Downtown Motor Lodge Outreach Meeting
Tuesday, June 20, 2017 at 5:00 p.m.   
320 N. Commerce Park Loop
Armory Park and Barrio Viejo residents are invited to attend The City of Tucson Housing and Community Development Department and Compass Affordable Housing meeting. The Planning and Community Development Department will be presenting about the Lead Based Paint Hazard Program for residents.
Tucson Veterans Resource Fair
Tuesday, June 13th, 2017 8:00am
Desert Inn Tucson Convention Center 222 S. Freeway
Free services include: hot meals, clothing, haircuts, first aid/minor medical treatment, housing options, legal services, mental health and religious counseling, pet care, and employment help.
National Trails Day Nighttime Hike
Saturday, June 3, 2017 - 6:30pm-9:30pm
Come enjoy a free 4.3 mile hike on the Wild Burro and Upper Javelina Trails in the Tortolita Mountains as we celebrate National Trails Day. Fantastic snacks will be provided. Please pre-register at www.orovalleyaz.gov/parksandrec and click register for classes.
Ongoing…
Mission Garden, 929 W Mission Ln | www.tucsonbirthplace.org
A living agricultural museum and ethnobotanical garden at the site of Tucson's Birthplace (the foot of "A-Mountain"). For guided tours call 520-777-9270.
Tucson Botanical Gardens, 2150 N Alvernon Way | www.tucsonbotanical.org
"Frida Kahlo: Art, Garden, Life" Exhibit, October 10, 2016 – May 31, 2017
Southern Arizona Transportation Museum, 414 N Toole Ave | www.tucsonhistoricdepot.org
UA Mineral Museum, 1601 E University Blvd | www.uamineralmuseum.org
Jewish History Museum, 564 S Stone Ave | www.jewishhistorymuseum.org
Fox Theatre, 17 W Congress St | www.FoxTucsonTheatre.org
Hotel Congress, 311 E Congress St | hotelcongress.com
Loft Cinema, 3233 E Speedway Blvd | www.loftcinema.com
Rialto Theatre, 318 E Congress St | www.rialtotheatre.com
Arizona State Museum, 1013 E University Blvd | www.statemuseum.arizona.edu
"Snaketown: Hohokam Defined" Exhibit, through July 1, 2017
Arizona Theater Company, 330 S Scott Ave | www.arizonatheatre.org
The Rogue Theatre, The Historic Y, 300 E University Blvd | www.theroguetheatre.org
Tucson Museum of Art, 140 N Main Ave | www.TucsonMusuemofArt.org
"Body Language: Figuration in Modern and Contemporary Art," February 25, 2017 – July 9, 2017
Tucson Convention Center, 260 S Church St | tucsonconventioncenter.com
Meet Me at Maynards, 311 E Congress St | www.MeetMeatMaynards.com
A social walk/run through the Downtown area. Every Monday, rain or shine, holidays too! Check-in begins at 5:15pm.
Children's Museum Tucson, 200 S 6th Ave | www.childernsmuseumtucson.org